Document Authentication
For the Chinese government to ensure documents executed in the US are genuine, they must be certified by the US Secretary of State Office, then authenticated by a Chinese consulate.
The Chinese Embassy and Consulates authenticate documents that are executed in the United States and will be used in China. Types of documents include: birth/death certificates, power of attorney, marriage certificates, diplomas, adoption papers, Single Status Affidavit, business licenses, etc. Document authentication is also called legalization or certification. It is a multi-level, multi-step process to get authenticated documents. Read the steps of the document authentication process below to learn how to take advantage of our convenient document authentication services.
The Legalization Process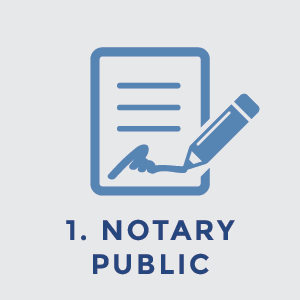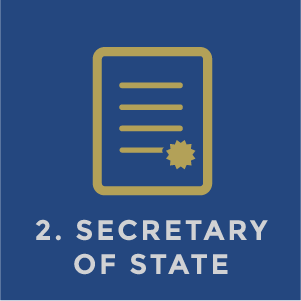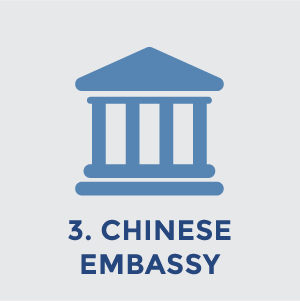 1. Notarize your documents
All non-government issued documents must be notarized by a local notary public, including power of attorney, adoption papers, single status affidavit, etc. For government issued documents, such as birth/death certificate, marriage certificate, business license, go to Step 2.
2. County Authentication
Documents notarized in AL, GA, HI, KY, MD, NY, and TN must be authenticated by the county before further processing. County authentication can be obtained from a circuit clerk, circuit court, county clerk, probate judge, or superior court clerk. CVSC can provide county authentication as part of our Document Authentication services.
3. Get your documents certified by the Secretary of State's office
All documents must be certified by the Secretary of State's office in the state where the document was issued. CVSC can bundle this service with your Chinese authentication for a fee.
4. Get your documents authenticated by US Department of State through CVSC
Documents issued in certain states must also be authenticated by the US Department of State after certification by the local Secretary of State's office. These states include Washington DC, Alabama, Arkansas, Delaware, Florida, Georgia, Idaho, Kentucky, Louisiana, Maryland, Mississippi, Montana, Nebraska, North Carolina, North Dakota, Oklahoma, South Carolina, South Dakota, Tennessee, Texas, Utah, Virginia, West Virginia, Wyoming and Puerto Rico. This includes Federal documents such as FBI background checks. CVSC can also help with this process for a fee.
5. Get your documents authenticated by Chinese Embassy/Consulates
After certification by the Secretary of State's office and/or the US Department of State, your documents will be authenticated by the Chinese Embassy/Consulate that holds consular jurisdiction over the state where the document is certified.
6. Place your order and get detailed instructions and application form
To place an order simply click the 'Start Order' button below.
Alternatively, you can download your instruction packet.
All instructions must be strictly followed when preparing for our Chinese document authentication service.
Please remember to include payment information and provide an email address, along with a day-time phone number where you can be easily reached.
Payment Method
Processing fees are paid by credit card only. The total charges include all government fees, CVSC service fees, consular processing fee, and shipping fees. Government fees and CVSC service fees are listed above, and and shipping fees are $37 via FedEx overnight delivery (domestic) or $90 for FedEx International. All government payments are subject to 6.9% processing fee.
Customer Service
If you need any assistance with your document legalization process, please contact us by email at [email protected], or by phone at 1-800-799-6560 during our normal business hours.
Need Assistance?
Our team is at your service to help you with your passport and visa issues, or to answer any related questions