Application Pre-Check
Over the past few years, the Chinese visa policy has been changing constantly. Many applicants have found it confusing and difficult to prepare an application without making mistakes or missing documents, causing delays to securing a visa. To help our clients navigate the increasingly complicated process, CVSC is pleased to offer our Application Pre-check service. With this service, you can rest assured that your visa application checking service is correctly prepared before shipping it to our office. No more delays, no more guess work, no more headaches.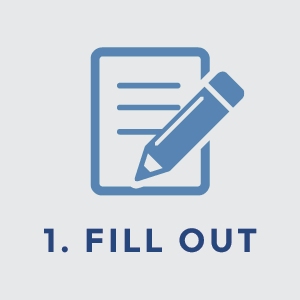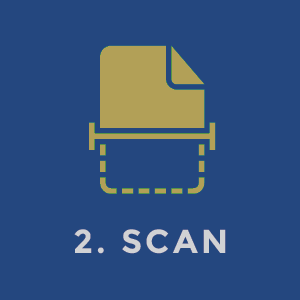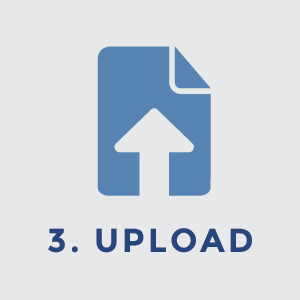 Application Pre-check Process
1. Complete your application form and gather all required documents.

2. Scan your application and documents
3. Upload your application and documents
Service fees
For the first application
$59.00
For each additional application
$15.00
Fees are exclusive of all other service fees, government fees and shipping fees
Terms of Use
By submitting your documents to CVSC for our Chinese visa check, you will be consenting to the following statements in addition to the standard CVSC Terms and Conditions:
1. The applicant's information page of the passport must be submitted along with all other required documents.
2. CVSC will only check the application when all required documents are submitted and it must include a [company] Application Pre-Check order form. You must submit all the required documents and forms that are listed on our website.
3. The CVSC Application Pre-Check fee is non-refundable and charges will apply at the time your documents are received and a check has been completed
4. We require that you send your pre-checked applications to our office within five business days. Applications submitted outside this timeframe cannot be assumed to be correct due to changes that could be imposed by the Chinese Embassy
5. CVSC Application Pre-check enables Chinese visa applicants to prepare their documents according to published Chinese Embassy/Consulate requirements. It does not guarantee the approval of the application or issuance of a visa, which is at the sole discretion of the Chinese Embassy or Consulate. It also does not guarantee that the Chinese Embassy or Consulate shall not require additional supporting documents from applicant. The fact that Chinese Embassy or Consulate may ask for additional documents, or that the applicant is denied a visa, does not constitute ground for applicant to request a refund
If you have any questions, please call CVSC customer service at 1-800-799-6560.
Need Assistance?
Our team is at your service to help you with your passport and visa issues, or to answer any related questions